People Are Talking About Us!

&

Here's What They're Saying . . .

Sometimes you CAN'T PAY people to say nice things about YOU or YOUR COMPANY or THE WORK YOU DO. . . So when people do it for FREE!  I want to tell the world that LeRoy McLaughlin appreciates the loyalty and trust that YOU my customers, advertisers, and friends in this CRAZY BUSINESS of doing business by mail and the internet.  Many of us will never see each other face to face so know this that the comments, suggestions, and praise and yes even the criticism is appreciated [it keeps us on our toes just be fair and even throw out a suggestion or two when criticizing so we can all BENEFIT from the experience.  

Webmaster, LeRoy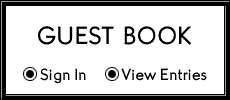 Folks,

Chuck also has some EXCELLENT mail order deals at his
site
.  Tell him LeRoy sent you Thanks.
Sunday, October 22, 2006

Dear LeRoy - -

    Another winner from GIL that's still good as gold. My thanks to

you for caring about us here at GIL's

    Thanks - -

        GIL

------------------------------------------------------------------------------------------------------------

Wednesday, December 11, 2002

Hi Leroy,

I am truly glad that you called me. I'm going to be doing a lot of business with you. I've alerted my buddy to do his advertising with you, also.

You are smart, funny and you helped your credibility by contacting me. You are honest and approachable and I liked that. I can't say enough nice things about you.

I hope our mail order connection is fruitful in the coming year.

I don't like mixing my religious views with my business but it helps to know that you are a Christian, you will be straight up with me.

Rock on! LeRoy

The Blakelay-CA