This Page Contains Webmasterleroy.com's

BEST SELLERS

Please click the image in order to see for yourself!

Webmaster, LeRoy

Thank You For Making This Offer

GOOGLE's #1

"You've got what in your computer?"

NO MATTER HOW you feel about computer games and gimmicks (I couldn't care less about them), if you haven't seen the screen saver called "Marine Aquarium," you're missing a real treat.

It's not stupid cartoons . . . but the most realistic, exotic fish you've ever seen, swimming in (seemingly) endless, random variations, as if you had gone in through the top of your computer, Tim Allen - style (arr, arrr, more power!), scooped out the insides, filled the thing with water, rocks, shells and sea plants even a little pump sending up a column of bubbles (yes, you can hear them if you have speakers attached to your computer) and rare tropical fish.  Touch the space bar, and you'll have a window that not only lets you choose which species you want in your "aquarium," but also tells you their names in both English and :Latin (I'm not kidding) - where they're from, what they eat . . . It's simply mind-blowing!

Marine Aquarium is not only a great way to enjoy a fish tank without any of the usual headaches (cleaning, feeding, etc.), the next time someone sticks his head over your shoulder and says, "Duh, whatcha doin' with your computer?" you can just click on the icon and say, "Oh, nothing'. . . just watchin' the fish."

Office supply stores want about $25 for the CD (and it'll probably be used to death from loading it into every computer on their retail floor); I found mine in WalMart for $9.95

MICKEY PARKER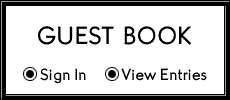 "Sit Back & Relax  You've Come To The Right Place"

This page was last updated: December 2, 2021