After reading this newsletter and the accompanying information listed on
webmasterleroy.com
YOU too will be talking about all of the gifts and products located at our
store
for all occasion.
I want to thank our many customers for their continue patronage of our business because without YOU there is no us.  Also, I would like to extend a thanks to our daily visitors. 

It is my desire that you will find a vehicle that will take you to your destination. 

The ideas, thoughts, tips, plans, and more contained within our site is designed with YOU, the customer in mind.  I continue to add information that I feel will benefit all involved with doing business by mail, the internet, email and more. 

Some Money Makers Inside This Website:

You will find no "Get Rich Quick", "Overnight" Plans, etc. here.  Sorry, there are too many others catering to that market.  I rather enjoy the customers who have continued to support these endeavors.

"Leave Your Checkbook Behind"

We Accept Credit Cards

- Webmaster LeRoy -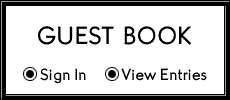 Click This Button To Be Added Automatically

CLICK ON THE NAME TO SEE ADDITIONAL ISSUES

Other Site Interests Include:

[Click On Your Choice]