Thank you for supporting our advertisers!

These are EXCELLENT  individuals

who have PAID  to have their name listed here!

Please send them your BEST Offers!

"All the advertisers listed on this page truly have something to offer YOU!"

Webmaster, LeRoy

To have your name listed on this page

Effective November 2016 & Beyond

Send $10.00 Cash Only (Concealed Of Course)

Any other form of payment WILL BE RETURNED

(No Checks or Money Orders Accepted Any Longer)

LEROY McLAUGHLIN

PO BOX 4691

AURORA, IL 60507-4691

Your name will be listed here MONTHLY!

Where else can you get so much for only less than $1.00 per month?

"Avoid High Gas & Postage Costs

Use The Internet"

Click the money button below

We Will Need Your Email Address

For Confirmation That Your Name Is Online

Thank You For Making This Offer

GOOGLE's #1

"You've got what in your computer?"

NO MATTER HOW you feel about computer games and gimmicks (I couldn't care less about them), if you haven't seen the screen saver called "Marine Aquarium," you're missing a real treat.

It's not stupid cartoons . . . but the most realistic, exotic fish you've ever seen, swimming in (seemingly) endless, random variations, as if you had gone in through the top of your computer, Tim Allen - style (arr, arrr, more power!), scooped out the insides, filled the thing with water, rocks, shells and sea plants even a little pump sending up a column of bubbles (yes, you can hear them if you have speakers attached to your computer) and rare tropical fish.  Touch the space bar, and you'll have a window that not only lets you choose which species you want in your "aquarium," but also tells you their names in both English and :Latin (I'm not kidding) - where they're from, what they eat . . . It's simply mind-blowing!

Marine Aquarium is not only a great way to enjoy a fish tank without any of the usual headaches (cleaning, feeding, etc.), the next time someone sticks his head over your shoulder and says, "Duh, whatcha doin' with your computer?" you can just click on the icon and say, "Oh, nothing'. . . just watchin' the fish."

Office supply stores want about $25 for the CD (and it'll probably be used to death from loading it into every computer on their retail floor); I found mine in WalMart for $9.95

MICKEY PARKER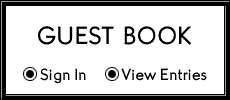 This page was last updated: December 21, 2017